About
We produce high quality films in cooperation with TV broadcasters, production companies and other financing partners. The focus lies on unique and mind-blowing film projects, specializing in fiction and documentaries for cinema and TV. Authentic characters and their stories are our passion. A high artistic standard and professional film craft are the natural basis for all of our projects.
The evolution is unstoppable …
… neither is Red Monster!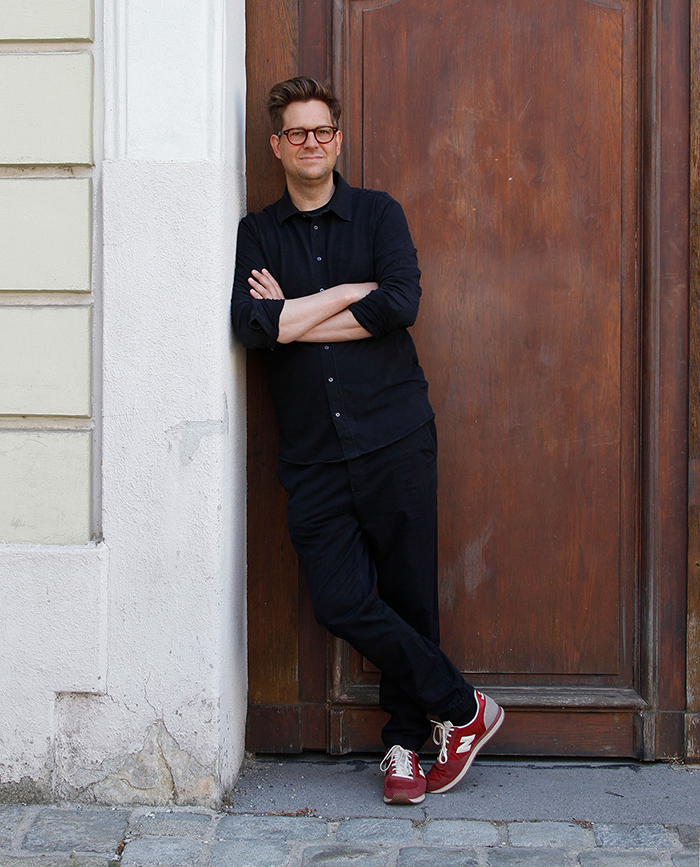 Stefan Wolner
Born in Vienna in 1975, Stefan started filmmaking in his early youth and watched a lot of television. He studied media technology & design and tv & film production in Vienna, worked as a director and editor for Austrian Broadcasting Corporation (ORF) and realized short films, TV documentaries, spots- He has worked as a director on numerous successful ORF (Austrian Broadcasting Corporation) tv-formats such as "Starmania", "Taxi Orange" or "Dancing Stars". In 2005 he celebrated his first big success with his shortfilm trilogy "Triangle – Cut Off, Balls, Big Boss", which received a lot of international attention and awards. Stefan Wolner also works frequently together with the director and producer "Kurt Langbein" in the documentary field. Not least because of that cooperation he was able to perfect his documentary narrative style. His two independent cinema documentaries "#Unbroken – Mabacher's way" and "Late Blossom Blues", which were in cinemas in 2017, were shown at numerous festivals around the world and won many international awards. He loves tv-series. That's why he created the innovative, legends-based, multi-media series concept "Vedunia" and later the series concept for "Nachtvolk". "Nachtvolk" won the screenplay award "Heldinnen in Serie" in 2020 and is currently in development.